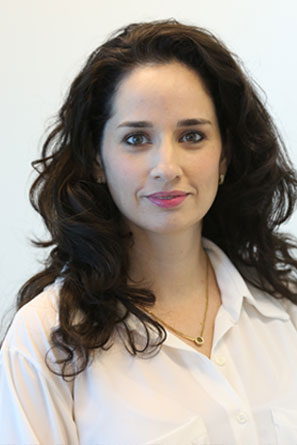 Ms. Avital Wiesel Wallach serves as the group's General Counsel and head of group's legal department.
Prior to joining Dori Media, Ms. Wiesel Wallach served as a legal counsel at Noga Communications (of RGE group), the producer and operator of various Israeli television channels.
Prior to joining Noga, Ms. Wiesel Wallach worked as an associate at the dispute resolution department of S. Horowitz & Co, one of Israel's largest and prestigious' law firms, where she represented clients, on high-value complex commercial disputes involving aspects of commercial law and administrative law.
Ms. Wiesel Wallach holds a Bachelor of Laws (LLB) degree (Magna cum laude) and a Master of Laws (LLM) degree, specializing in commercial law, (Magna cum laude) which she completed at the Accelerated Program for Exceptional Students of Tel Aviv University (2005).
During her studies, Ms. Wiesel Wallach acted as a teaching and research assistant for two professors at Tel Aviv University. Ms. Wiesel Wallach also served as a member of the Editorial Board of Tel Aviv University's Law Review publication ("Law, Society and Culture").