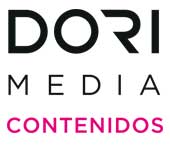 Dori Media Contenidos produces fiction in Argentina for the international market.
Dori Media Contenidos is located in Buenos Aires, Argentina specializes in producing daily dramas and telenovelas for the international market.
In 2008, DMC produced the mega hit "Lalola", a Dori Media Contenidos production based on an idea of Sebastian Ortega for Underground. The show was sold to over 140 countries and was locally produced in 12 countries (among them, Vietnam, Philippines, India, Russia, Spain, and Belgium).
In 2010, DMC co-produced with Rosstoc the first daily drama based on an internet blog called "Ciega a Citas" (Date Blind). The series won the local Martín Fierro prize for Best Telecomedia and Best main comedy actress in 2009 and in 2010 and also won the prestigious Rose d'Or award for best Series and Telenovela. In the same year, it was also nominated for Best Telenovela at the International Emmys and was nominated again in 2015.
The program was sold to over 40 countries and had 7 local remakes in Chile, Germany, Poland, Russia, China, Spain and Lithuania.
The company has also co-produced with TV Publica the three seasons of "En Terapia", the local version of the acclaimed Israeli format "Be'Tipul" (In Treatment).