Esperanza Mia
Romantic Comedy
---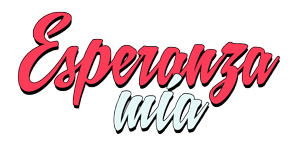 "Esperanza Mía" is a romantic comedy which tells the story of the forbidden love between Julia Albarracin (Hope) and Tomas Ortiz.
Julia is a 21-year-old girl who lives in La Merced, a provincial town, with her adoptive mother Blanca, who works at the town's factory. Due to pollution generated by the factory, Blanca becomes seriously ill. On her death bed, she hands Julia evidence that incriminates the factory owners. She asks Julia to hand it over to a lawyer, so that truth will be revealed.
Julia tries to comply with her mother's request, but is hunted down by thugs on her way to the lawyer. She escapes to Buenos Aires and on the way meets Tomas, a young priest who is returning to the city after being away for four years. There is an immediate attraction between the two, but each go their separate ways once they reach Buenos Aires.
Julia takes shelter in Saint Rose Convent, which mother superior is her late mother's best friend where she pretends being a novice named Hope. Julia adapts to living in the convent, without knowing that Sister Clara, one of the nuns, is in fact her biological mother.
At the convent Tomas and Julia meet again. Both cannot ignore the chemistry between them or their growing feelings. Since Julia is hiding behind the false identity of Hope, she cannot tell Tomas the truth and reveal that she has fallen madly in love with him. Tomas, who has also fallen for Julia, is deeply confused, seeing his religious calling falter.
While love between them grows, Julia does not forget her mission – to find those responsible for her mother's death and bring them to justice. This dangerous path will lead Julia to a heart-breaking revelation: the factory's owner is none other than the brother of Tomas, the man she loves.