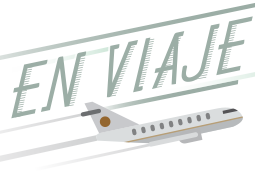 Meche is a flight attendant in international flights and a blogger. As long as she cares of her work, she keeps on curiously watching the passengers: loneliness men and women, families, couples or groups of friends or just workmates.
Everyone hides some secret that Meche tries to reveal… or just has fun imaging it! In every flight, Meche is witness of chats, talks, arguing and situations, sometimes serious, sometimes hilarious, which take place along the trip, with unexpected endings.
She will also comment each story through direct interpretations with the viewer in which she will analyse the situations, reveal her opinion, and will have the chance to recreate her fantasies secretly with the viewer.