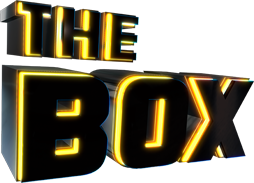 A new reality format, which successfully integrates TV viewership and social-media user involvement. The Box is a groundbreaking talent show for kids (aged 5-14), where viewers will see, for the first time, a social media star born on TV!
Following an open call for auditions, hundreds of kids were invited to enter The Box and show off their talents on The Box Youtube channel, while a Daily TV show highlighted the best performances. The kids then promoted themselves across social-media platforms, garnering views for their acts from young fans. At the end of the auditions stage, the kids whose performance gained the highest number of views were elected as finalists and moved on to the TV stage of the show, for a chance to emerge out of The Box as fully fledged stars.
With this format we achieved a truly innovative synthesis between traditional and new platforms, offering an exciting and unique entertainment experience that has swept young viewers, and received extensive media coverage across TV broadcast channels, newspapers and leading websites. The Box is a new kind of show for a new kind of star!